Urban Trauma is a deep-rooted psychological and genetic condition caused by racially motivated toxic stress. In this introductory course you will learn about the three main components of Urban Trauma: history, biology and environment; and how these factors manifest in various forms of stress for POCs. The information within this course will equip you with the knowledge necessary to become educated on the topic of racial trauma.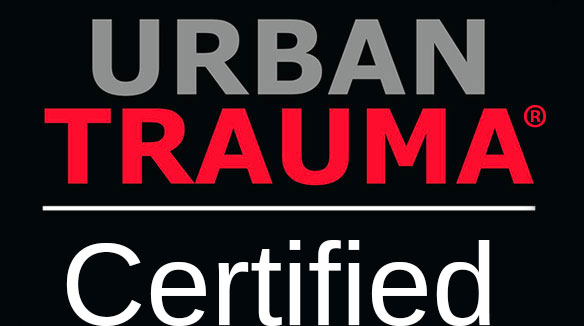 Take a deeper dive into your racial trauma education and become certified in the area of Urban Trauma with our certified course created specifically for providers seeking to support others in their journey towards breaking their cycle of racial trauma. This advanced course offers an indepth exploration into Urban Trauma from the originator of the concept Dr. Maysa Akbar and her over 12 years of experience researching racial trauma. Within this course you will learn all about Urban Trauma as well as obtain step-by-step instruction on the best tools and techniques to utilize when working with individuals who are experiencing Urban Trauma. This course teaches you how to help others move from merely surviving to thriving, and how to break their cycle of Urban Trauma for future generations.
Dr. Maysa Akbar's Urban Trauma Certification™
Go beyond being an ally and begin to truly support sustainable racial equity change with our Beyond Ally course. Become educated on the history of racism in the United States of America and discover the various stages of allyship as well as how to continuously improve yourself within the field of racial justice. This revolutionary course will provide step-by-step learning modules that will expose participants to the stages of growth in thier allyship. Participants will join a supportive and engaging community anchored in furthering anti-racism work.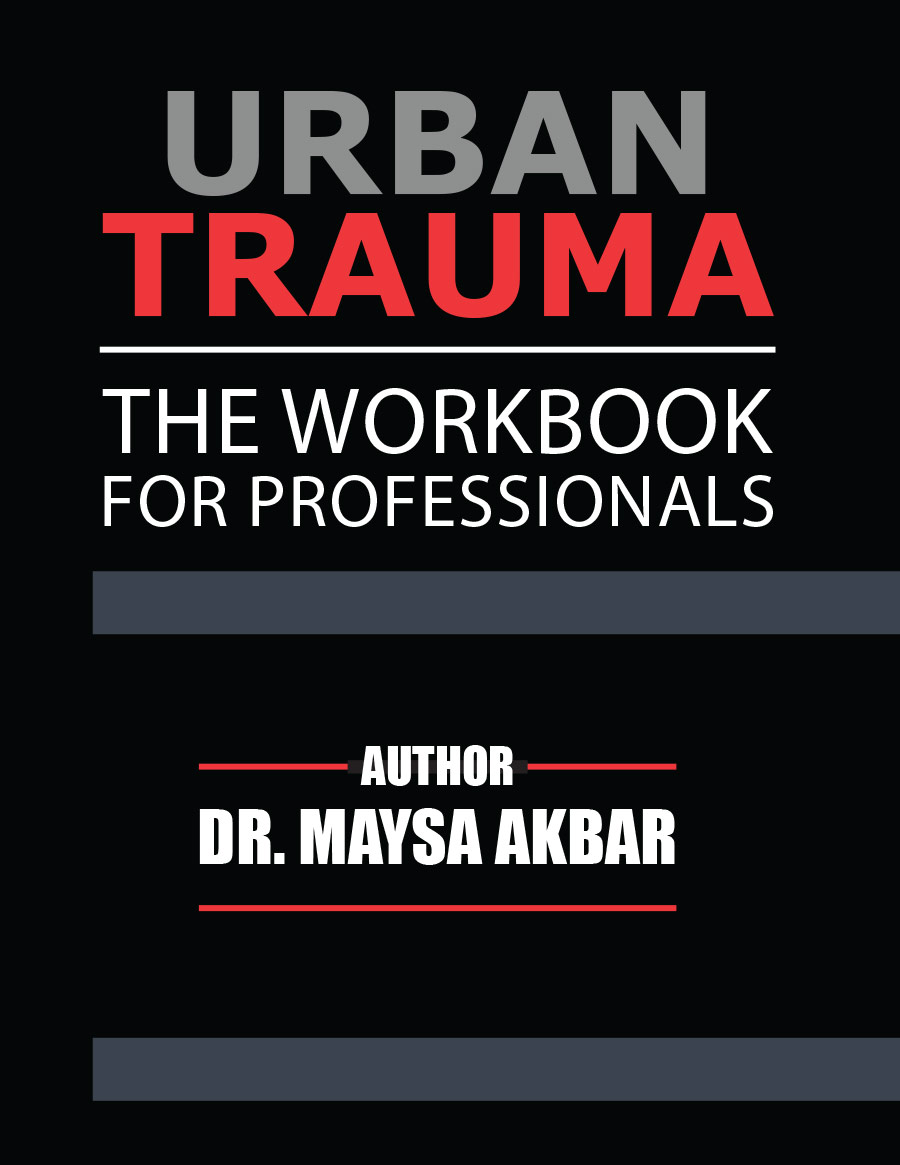 Urban Trauma: The Professionals Workbook
Included with your online training will be the official workbook of the Urban Trauma® framework specifically developed for professionals. This workbook allows for professionals to have a guide when working with individuals who are exposed or have experienced traumatic events, especially related to racalized trauma. Professionals do not require experience or education in mental health, yet, only those who are Urban Trauma® certified will have access to the workbook. Tools included in the workbook are: professional and client focused assessments, trauma-informed interviews, decision matrices, and 6-weeks of interactive activities designed to work through the characteristics of urban trauma. This is an essential resource for anyone working with clients and communities of color and an invaluable asset to any professional library of educational materials.
Dr. Maysa Akbar's Urban Trauma Certification™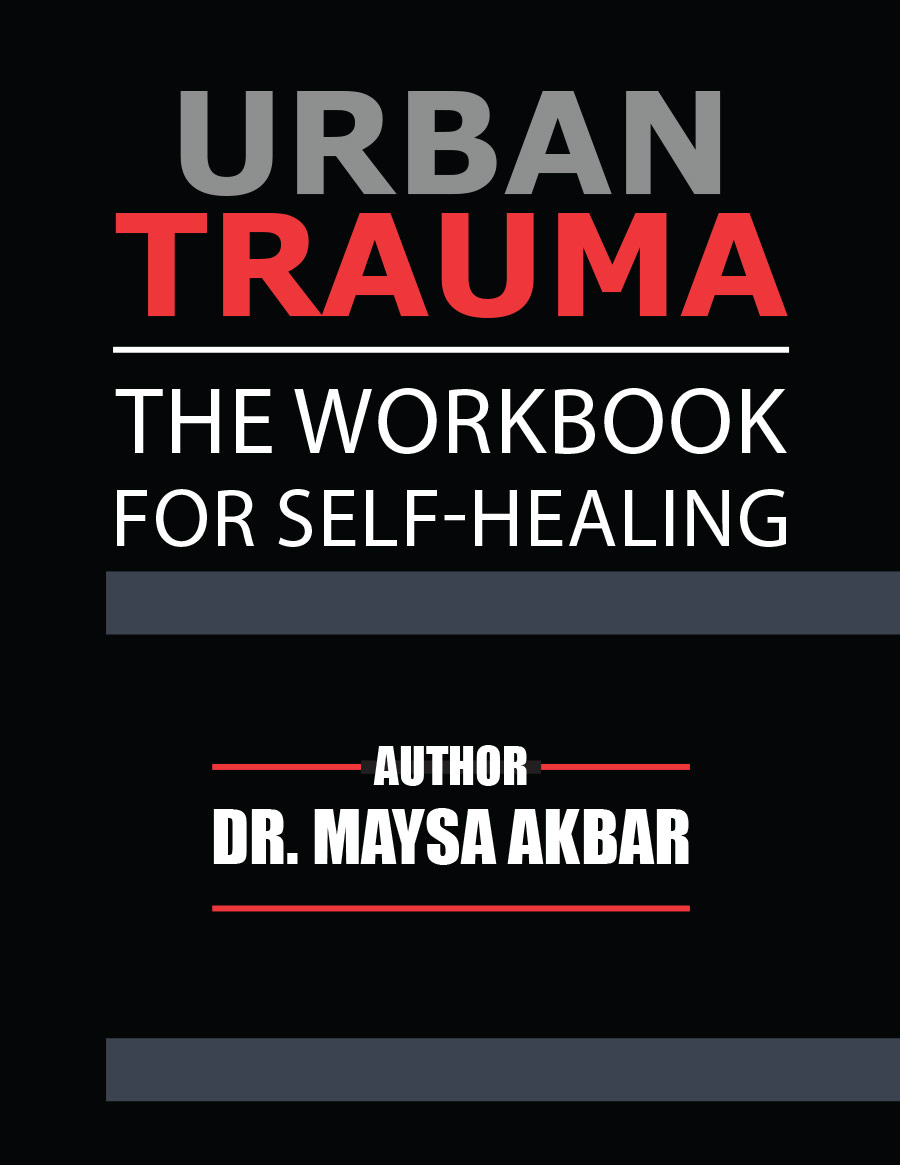 Urban Trauma: The Workbook for Self-Healing
This official self-healing workbook has been created for people of color who are looking to restore themselves from the effects of urban trauma. This workbook is designed to be used alongside a professional who is certified in Urban Trauma®. The self-healing workbook provides context for racial trauma (how it came to be), includes assessments which will support in the identification of race-based trauma, and engages you in guided activities focused on addressing the six urban trauma characteristics. This is an essential tool for anyone who is seeking to overcome generational and inherited trauma, marking an important step toward a path of healing. The goal is ultimate liberation which moves you from merely surviving in the direction of thriving.
Dr. Maysa Akbar's Urban Trauma Certification™